To be have dental implants, not everyone is guaranteed the right fit for transplant. So in which cases should not have dental implants?
Dental Implants are a technique that has lost the most optimal teeth to today and most people choose.
The benefits that dental implants bring are recognized by everyone.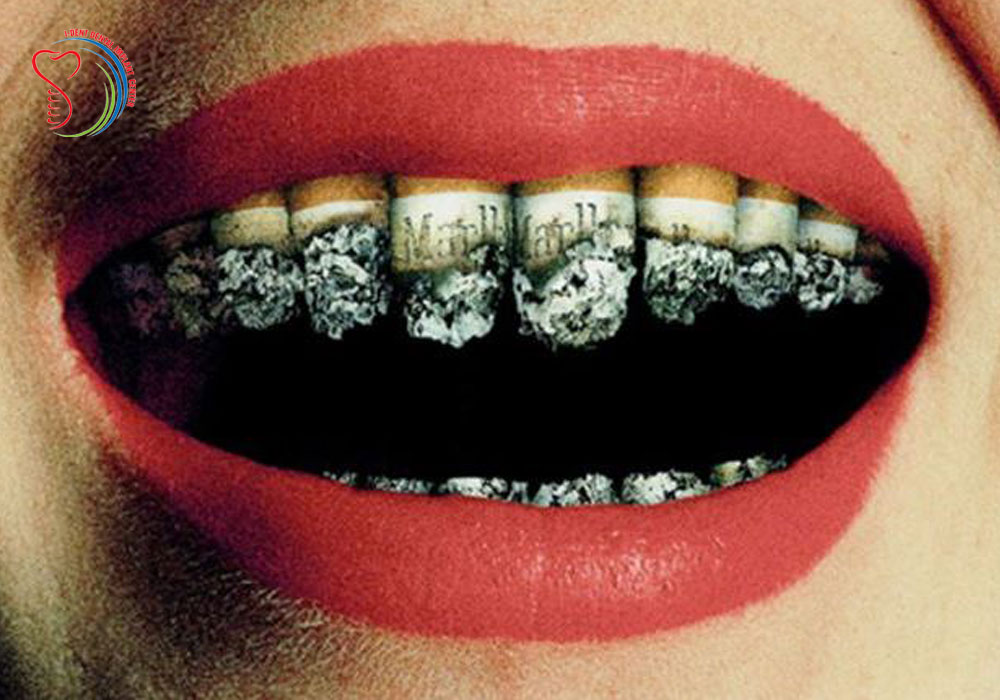 WHAT IS DENTAL IMPLANTS ?
Dental implants are a minor surgery in dentistry to recreate a new teeth that replaces a previously lost tooth. Helps restore aesthetics as well as the function of lost teeth.
Your doctor will use the drilling technique on the jawbone to remove the titanium cylinder. This titanium cylinder acts as a real root to hold the crown on the jaw. After a period of time for the titanium cylinder to fully integrate with the jaw bone, the porcelain crown will be mounted on the titanium shaft through the abutment joint and form a complete tooth.
Dental implants are effective in preventing bone loss. In particular, unlike dental implants, implant implants need no grinding or marrow so this is considered to be the best preservation technique.
These cases should not have dental implants.
The fact is that not everyone can have dental implants because it depends on a lot of factors.
Here are some cases where implants should not be placed
CHILDREN UNDER 17 YEARS OLD
In case of tooth loss in children, especially teens under 17 years, it is recommended not to implant.
Because at this age, their bodies are still growing, their jaw is not complete, there is no certainty as well as certain firmness, so if transplanted at this stage will cause affects the structure of the jaw.
WOMEN DURING PREGNANCY
This is probably what everyone knows because during pregnancy, women are always advised not to perform any dental procedures and other procedures that affect the body.
In addition, implants should be x-ray film, which X-ray is confirmed by doctors to affect the fetus. And while pregnant, waiting for transplant surgery is easy for pregnant women to feel fear, rebound, this is also not good for both mother and child spirit.
So, for pregnant women, if you want to implant implants, the mother should wait until the baby is born, then consult your doctor about the dental implants.
PEOPLE WITH CHRONIC DISEASES
Patients with chronic diseases are also advised not to use implants. People with diabetes, diphtheria ... can heal very slowly and are very susceptible to infection, so it will greatly affect the successful implant transplant and avoid complications.
Patients with a history of cardiovascular disease or dangerous disease. Those with artificial heart valves, malignant diseases, kidney failure, metastatic cancer should not having dental implants. Dental implants are a difficult technique that directly affects the structure of the bone, so the patient needs to be prepared for the best possible psychological and medical condition.
PATIENTS WITH INADEQUATE BONE DENSITY
Full jaw bone is the factor for the doctor to decide whether or not to do the transplant. Because if the jaw is too small, it will not be able to integrate with the implant, making the implant hard to hold in the jaw and easily fall off.
However, there are now some dental procedures, if the bone density is not enough, the doctor will consider the situation, if within the allowable range, the doctor will perform a bone implant to increase the density of the jaw bone. Patients can have dental implants.
Here are four cases of dental implants limited, patients should know as well as if there is a need for transplants should state their health status. Doctors should consider whether to transplant or not or have appropriate treatments for each case.
Note: the efficacy of the treatment can vary depending on each patient's condition.
For more information please contact:
I-DENT DENTAL IMPLANT CENTER
Dental Clinic - Ho Chi Minh City An Dong
Building 193A-195 Hung Vuong Str, Ward 9, District 5, HCMC
Dental Clinic - Ho Chi Minh City The Army Navy Swimming Pool
Building 19V Nguyen Huu Canh Str, Ward 19, Binh Thanh District, HCMC
Phone: (+84) 28 38 33 68 18
Website: http://www.identdentalimplantcenter.com
Email: identdentalimplantcenter@gmail.com
RELATED: What is the cost of full mounth dental implants in Vietnam, Denal crown done by internation dentist in Vietnam, Dental tourim in Vietnam