MODERN EQUIPMENT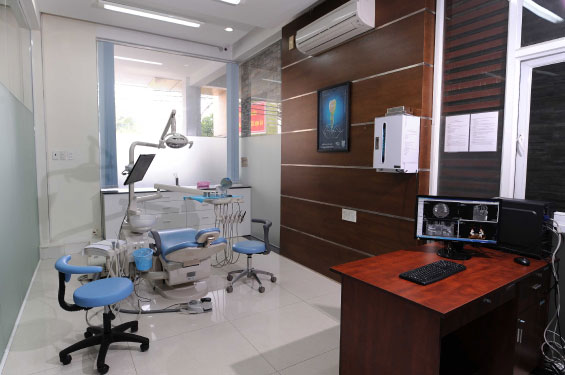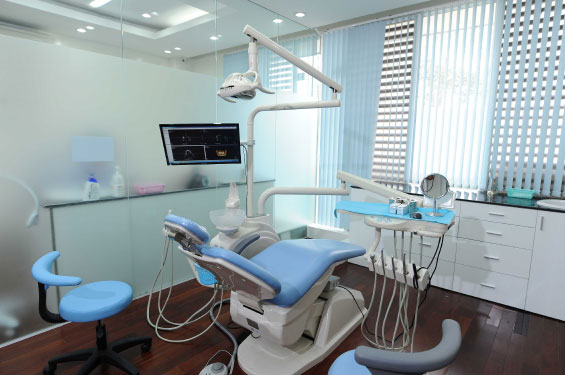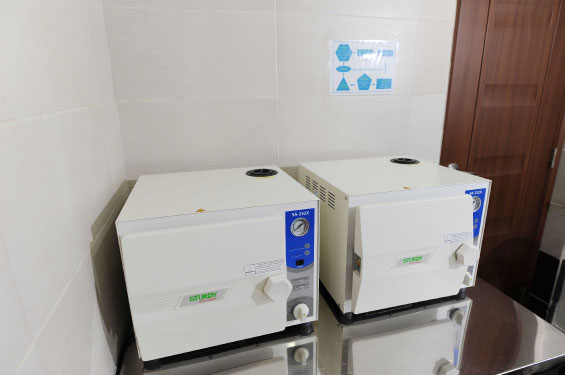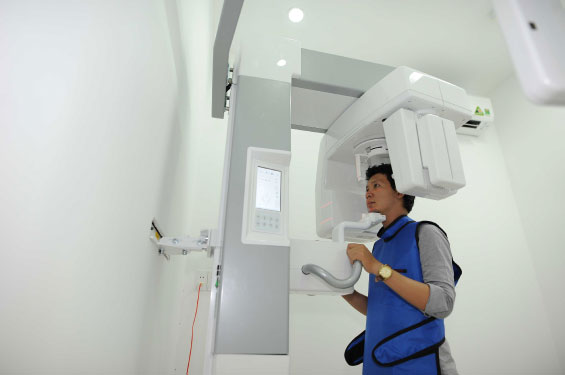 All of the modern dental equipment at I-DENT Dental Implant Center was invested as a specialized dental equipment system to establish the most favorable working environment for doctors aiming to bring the treatment result which achieves the most optimal efficiency for the patients.
RECEPTION - WAITING ROOM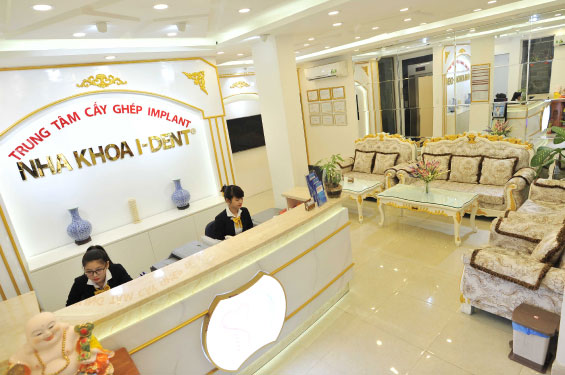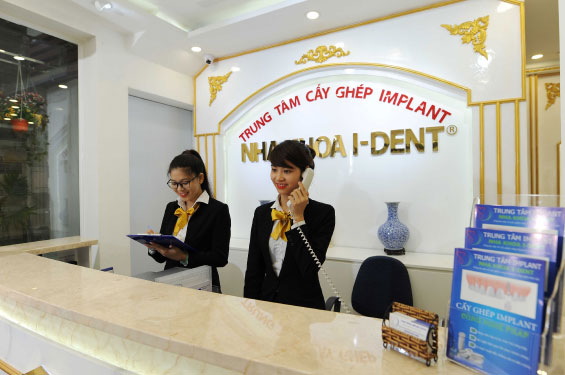 Reception – waiting room areas is decorated with an elegant luxurious style, luxury interior design will provide a relaxing and comfortable space.
TREATMENT ROOM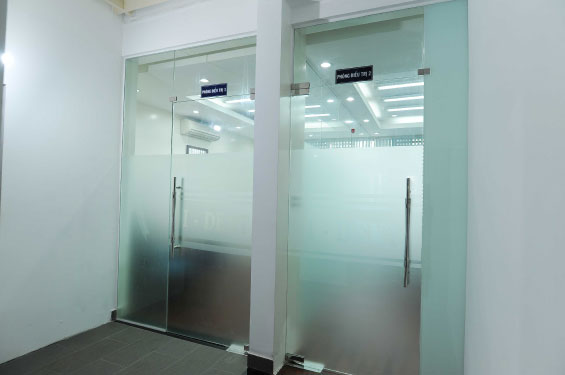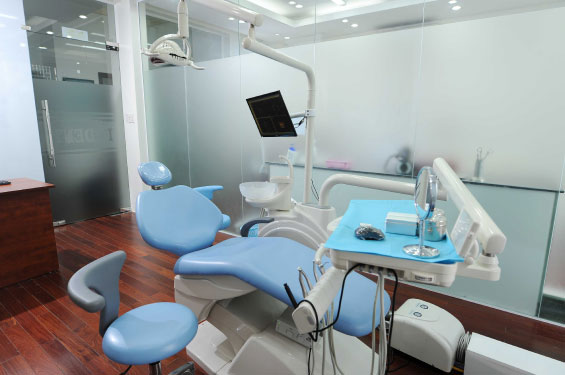 The modern dental chair system and dedicated dental instruments are equipped according to international standards along with screen connected to digital X-ray machine at each dental chair to support for treatment more favorable and accurate.
SURGERY ROOM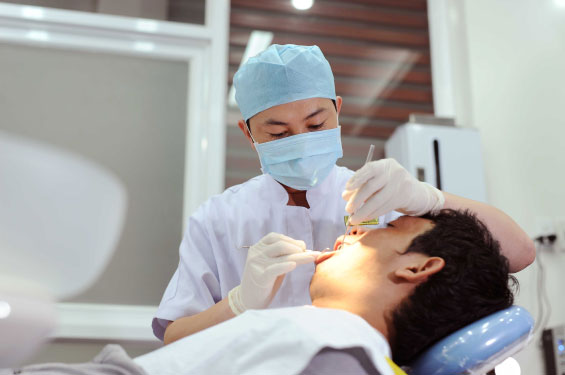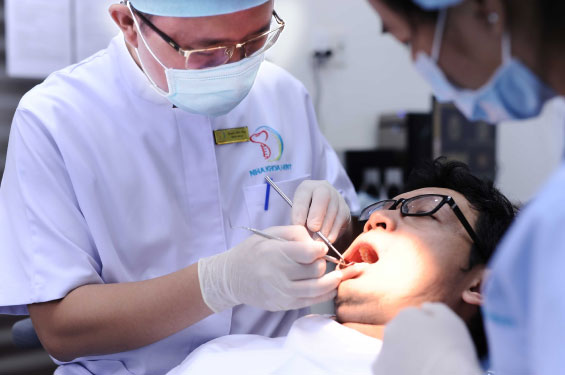 Surgery room devotes to implant surgery, cosmetic periodontal reconstructive surgery or oral surgery which is equipped oxygen tanks, vacuum, heart rate monitor and ultraviolet disinfection system to assurance absolute sterility for the surgery room and healthy safety for patients.
CT CONE BEAM ROOM ( 3D X-RAY TOMOGRAPHY CRANIOFACIAL REGION )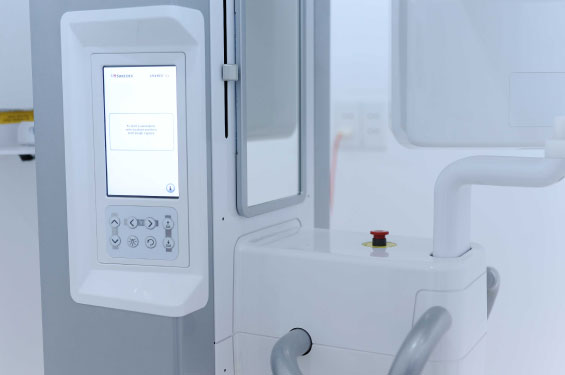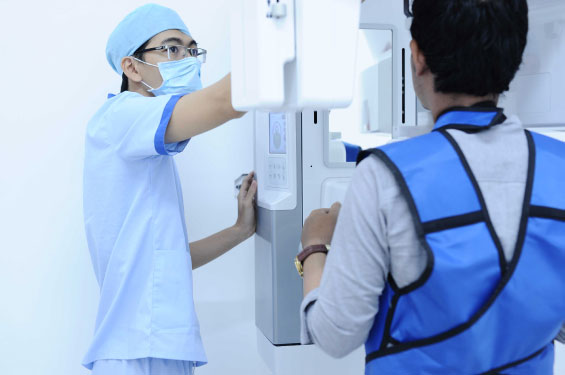 CT Cone Beam is manufactured and used popularly in America with the accuracy speed and rapidly after only 20 seconds have set up a completed image to show the important details of anatomical areas to support for implant surgery, oral surgery or complex root canal treatment cases.

Based on the database collected from CT Cone Beam to combine with Nobel Biocare concept and 3D S-Implant simulation software to create a virtual surgery on computer, choose the best suits position & correct implant size and design a dental treatment plan for patients.
INFECTION CONTROL ROOM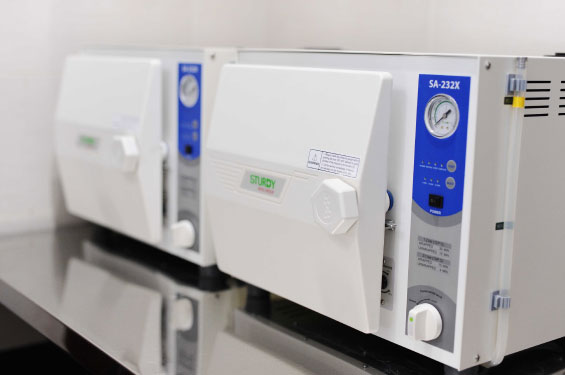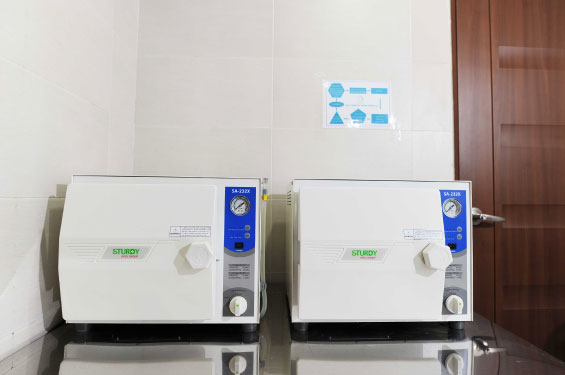 With full sterilized instruments and the closed aseptic procedure following the standards of Health Department of HCM City and the World Health Organization (WHO) to ensure completely sterile for all dental instruments.
LAB-IN-HOUSE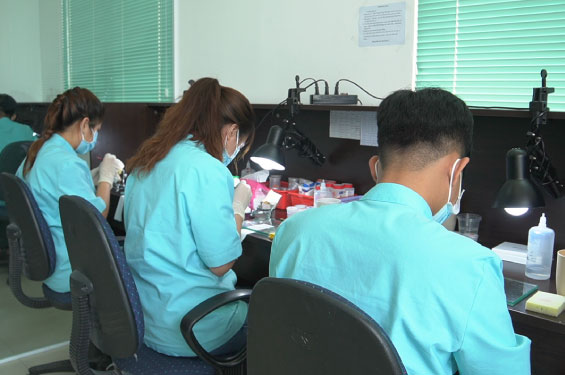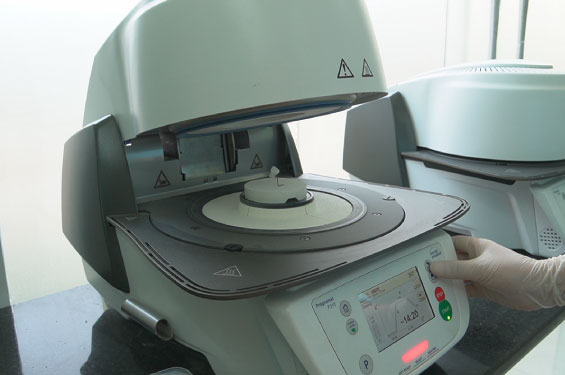 Using CAD/ CAM techniques to design and manufacture porcelain crowns, bridge on implants or porcelain denture bridges by the best materials from US, German and Japan which are healthy safety and non-irritating to the body.