There are 6 simple steps to have a dental treatment trip in Vietnam, especially in I-DENT Dental Implant Center. Duration of treatment may vary depending on the profile of the patient and the essence of treatment. Therefore, to ensure a perfect treatment result, please perform all the following steps: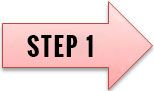 First step: Inquiring about dental treat
Please contact I-DENT Dental Implant Center through:
♦ Email: identdentalimplantcenter@gmail.com
♦ Hotline: +84 919 263 863 and +84 94 1818 618
♦ Working hour: Monday to Saturday: 8:00 AM to 8:00 PM, Sunday: 8:00 AM to 12:00 PM
♦ Website: Fill in the contact form on our website at https://identdentalimplantcenter.com/booking
For helping us to provide the best dental treatment plan to you, please send to us with the following:
♦ CT X-rays scanning
♦ Digital panoramic X-rays
♦ Dental record
If you do not have any documents at above, please kindly describe in detail you dental status, problems and health conditions.
Besides that, please also let us know if you cannot find a hotel around our dental center, airport pickup and travel documents.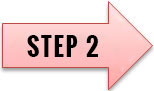 Second step: Planning the estimated dental treatment plan
After analyzing and evaluating your information, we will provide the dental treatment solution, cost and the treatment period for you (the dental treatment cost may include hotel cost if you require).
When you have decision to choose our dental center for your dental work as well as send us your flight information to Vietnam so that we can design a specific treatment schedule.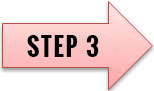 Third step: Setting up the dental treatment schedule
We will give you a schedule with specific outline procedures and during of each appointment. The treatment period id generally among 5 to 14 days (it depends on your treatment type and specially with dental implant need to wait for the implant integrate into jaw bone and heal, which will take from 3 to 6 months before placing the abutment and porcelain crown).
Checking-ups and procedures are divided rational for each appointment and done within the first few days, then you will have free time for traveling and finally you have to return for rechecking everything before at least 2 days you leave.
You can access this link for finding necessary travel information: http://nhakhoaident.com/dental-travel.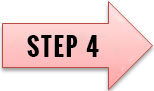 Fourth step: Welcome to Ho Chi Minh City
When received your flight information (flight date, arrived date, airline, flight number, arrival and departure times at Tan Son Nhat airport) so that our staffs will help to get acquainted with Vietnam:
♦ We will pick up you from the airport and drop you at your hotel.
♦ We will pick up you from your hotel and drop you at our dental center at the first appointment and install the reputable taxi app on your phone that you can book taxi online and go anywhere by yourself.
♦ If you cannot find hotel around our dental center, we will help you to book the hotel.
♦ We are willing to provide information document of tourist attractions or help you to book the tour if you need or cannot contact to the travel company.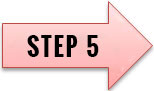 Fifth step: Dental treatment process at I-DENT Dental Implant Center
At the first appointment:
The doctor will examine generally your dental status and take 3D X-rays:
- Panoramic X-rays: for treatment of dental crown and general dentistry.
- CT Cone Beam X-rays: for treatment of dental implant, root canal and tooth extraction.
After analyzing your X-ray, the doctor will describe the entire of dental treatment process by mouth and on the computer which will be performed in the reality for you at the next appointments.
♦ Payment your dental treatment cost:
- One-time payment (applying for 1 treatment trip): 100% total treatment cost in once time after the end the first appointment and at the last appointment we will give you the warranty card for dental implant or dental crown.
- Two-times payment (applying for 2 treatment trips): 70% on total treatment cost after the end of first appointment at the first treatment trip and the remaining 30% after the end of first appointment at the second treatment trip and finally will we give you the warranty card for dental implant or dental crown.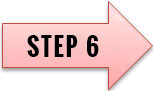 Sixth step: After completing the dental treatment plan
Doctor will guide you dental care, how to clean right way and keep the beautiful & healthy smile forever after treatment.
● We are also willing to give you the X-rays, treatment documents and photos before and after treatment.
● You should keep in touch with us that we can follow and update your status after treatment.
I-DENT Dental Implant Center is extremely honored to receive the attention and evaluation from you. Thank you very much for taking your valuable time to write a review on our website as well as on fan page and whatclinic.com.
We would like to express the sincere gratitude to all of patients who introduced new patients to I-DENT Dental Implant Center. Thank you very much!
The best wishes to you and your family!