Every day, you and your child have to go through the battle for brushing the child? Want to overcome this situation, please refer to 5 tips to teach your baby how to brush.
Your baby's teeth will soon fall off and replaced with other teeth. However, you should still take care of baby teeth because the baby teeth help children speak, chew food and support the development of permanent teeth. As a matter of fact, you should pay attention to the oral hygiene of your baby right from the start. You should brush your teeth twice a day with a soft bristle brush.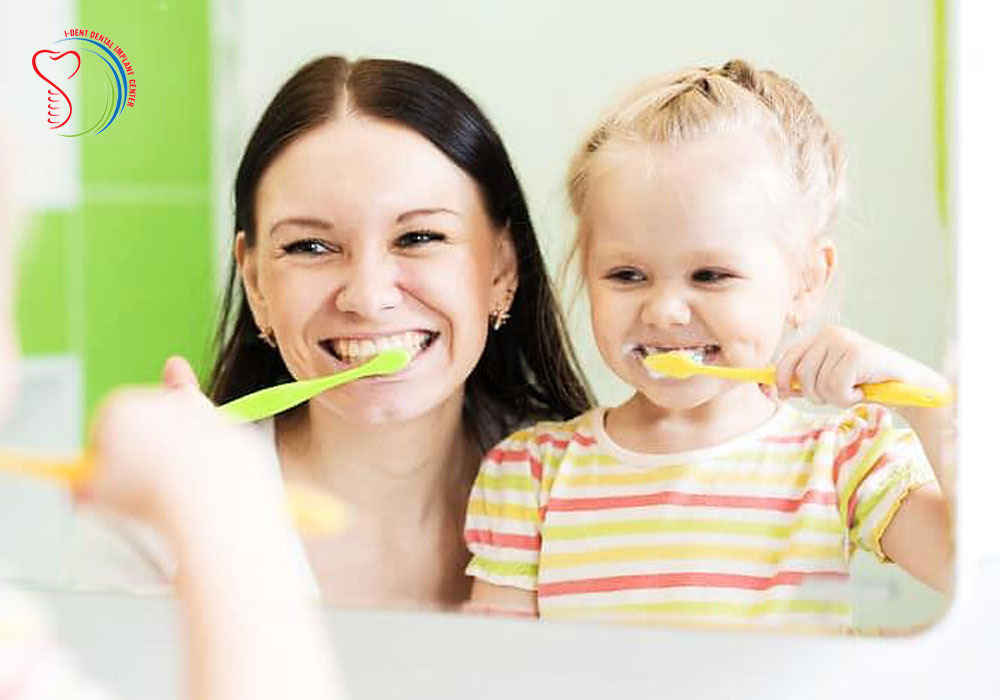 Caring for babies
For children aged 18 months to 6 years, you should apply a little fluoride toothpaste on a small brush. Bring your own brushing brush.
Side by side when children brush their teeth.
Look through the mirror to see if the brushing is correct.
If you suspect a child has decay, call the child to open his mouth and see if brown lines appear.
You should also pay attention to cleaning the plaque at the junction between the gums and teeth.
Teach your baby how to brush
Some simple techniques will help children have a beautiful smile and healthy gums. Here are some simple brushing steps.
Brush lightly with the rotation in place.
Brushing the teeth in front and moving them outward.
Teach children how to spit toothpaste. This may take a while to develop. Please be patient.
Rinse the brush and dry.
Pay attention to your child's diet. Do not overdose on sweets because these foods can damage your teeth and will not allow your baby to suck on his or her bottle while sleeping.
Dealing with children who hate to brush their teeth
Does your child like to brush? Do not worry, children will soon realize that they are missing out on something important and start liking it soon. Some tips you can try to make brushing simple:
Let your baby watch you brush your teeth by brushing your teeth with your baby.
Repeatedly remind you to brush your teeth before going to sleep.
When you go to buy brushes, you take the children to choose their favorite baby. Suggest that some brushes have cartoon characters that they like.
When you brush your teeth, you sing a happy song. This will help the baby feel just brushing a game.
Encourage your child to brush his or her own teeth. Instruct your child to apply creams, brushing and letting them do their own thing. Do not forget to give your children praise.
Note: the efficacy of the treatment can vary depending on each patient's condition.
For more information please contact:
I-DENT DENTAL IMPLANT CENTER
Dental Clinic - Ho Chi Minh City An Dong
Building 193A-195 Hung Vuong Str, Ward 9, District 5, HCMC
Dental Clinic - Ho Chi Minh City The Army Navy Swimming Pool
Building 19V Nguyen Huu Canh Str, Ward 19, Binh Thanh District, HCMC
Phone: (+84) 28 38 33 68 18
Website: http://www.identdentalimplantcenter.com
Email: identdentalimplantcenter@gmail.com
RELATED: What is the cost of full mounth dental implants in Vietnam, Denal crown done by internation dentist in Vietnam, Dental tourim in Vietnam