Bearing implant, the quartet also called immediate bearing on the implant means the bearing of an implant immediately after placing the implant or less hours after dental implant placement in the arch.
The immediate strength of the dental implant not only refers to the use of one-stage surgical techniques, not buried implants; But also for the force applied to the new implant with a prosthesis above, which may be temporary restoration or restoration of the last, allowing full chewing (replacement).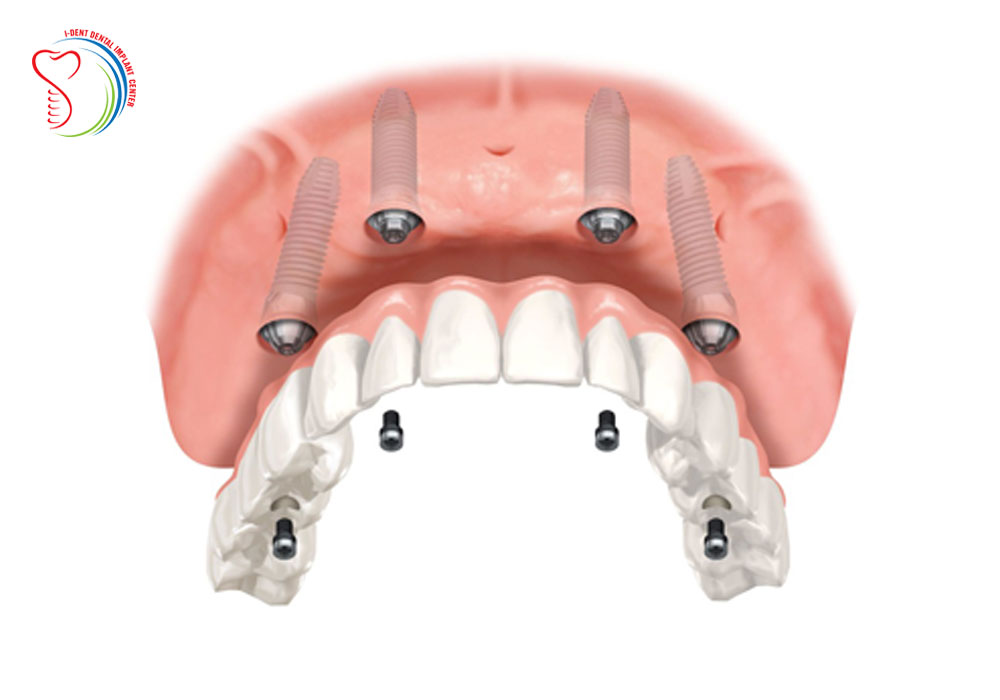 Usually after implantation of a dental implant, the patient must always wait for a period of 4 to 6 months for the implant to have time to integrate into the jawbone. The dentist then begins the process of porcelain dental implant restoration. However, nowadays, with the help of modern dental implant technology, constantly improving over time, immediate implant restoration on the implant may be possible if the patient's condition allows and fully meets the condition of inter trousers.
Immediate bearing on a dental implant is a dental implant that can withstand direct chewing force for 2 weeks after implantation. With this technique, the patient only needs to undergo one operation to place the implant while placing the dental restorations without having to spend time waiting for the insertion of the implant. Patients can save time and money, but dental implant prostheses on implant immediately can perform full function of eating fully.
Instant bearing prosthetic implant helps patients save time, effort and money. It gives the patient a comfortable feeling without having to wait for a long period of time to perform dental prosthetic restoration in stage 2. With immediate implantation on the dental implant all the stages are just Done in one go.
Note: the efficacy of the treatment can vary depending on each patient's condition.
For more information please contact:
I-DENT DENTAL IMPLANT CENTER
Dental Clinic - Ho Chi Minh City The Army Navy Swimming Pool
Building 19V Nguyen Huu Canh Str, Ward 19, Binh Thanh District, HCMC
Dental Clinic - Ho Chi Minh City An Dong
Building 193A-195 Hung Vuong Str, Ward 9, District 5, HCMC
Phone: (+84) 28 38 33 68 18
Hotline: (+84) 94 18 18 618
Viber us or WhatsApp: (+84) 94 18 18 618
Website: http://www.identdentalimplantcenter.com
Email: identdentalimplantcenter@gmail.com