Visiting the dentist every 6 months and at least two times a year is pretty important, that can maintain good oral hygiene status and prevent dental diseases immediately.
Regular dental visits are essential for maintaining good oral hygiene as well as a healthy smile. Dental visit cannot miss to have dental check-up regularly and make them an essential part in your life. These will allow dentists to detect early signs of disease and issues (if any) in order to can be prevented and treated at a manageable stage as soon as possible.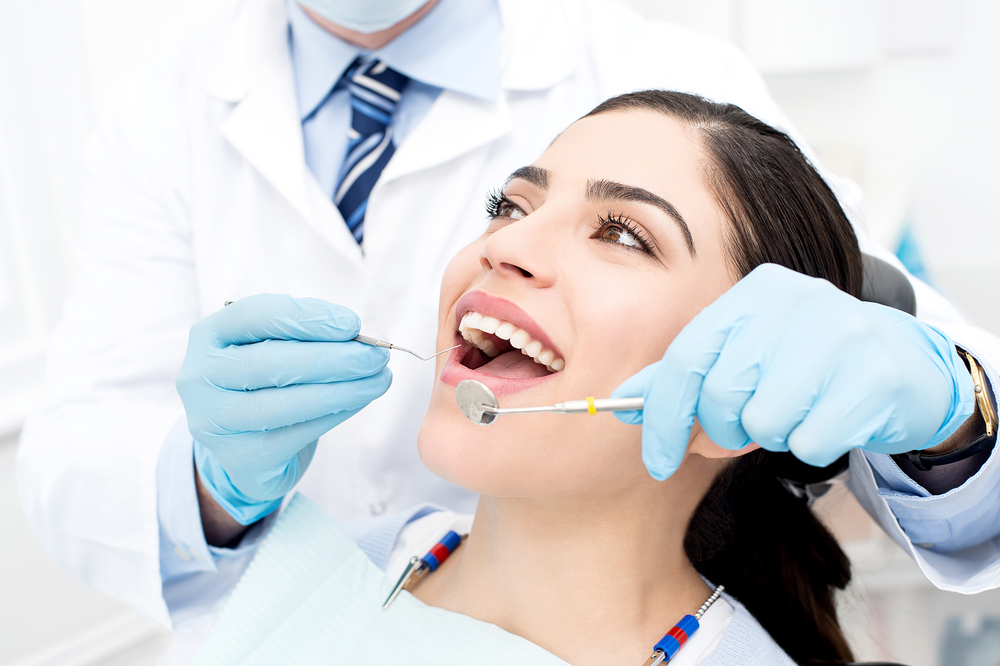 What are dental check-up?
Dental check-up are necessary for you and your family to maintain your healthy teeth and the gums.
The doctors will help you to examine and find oral health problems sooner on when treatment is likely to be simpler and lower costs.
What is involved?
Consultation
Our doctors will find out the detail of your medical history. He/ She will evaluate your oral and gums healthy by:
Taking x-rays
Checking the gums
Seeking the signs of gum disease
Examining shaken teeth
Considering the tissues inside your mouth
Checking your tongue and the occlusion
Checking broken teeth
Checking for damaged fillings
Looking for changes in the gums covering teeth
Looking for the contact among teeth
Treatment
Propose solution and treatment (if necessary) should be completed within haft an hour. Sometimes, complicated treatment may be required, the process may need a longer time. If you schedule is not allowed, our doctor will arrange for you to perform the nearest visit another day for further treatment.
Follow up care
Besides the 6 monthly dental check-up, you should have a good home care to maintain healthy teeth and gums among dental check-up times. Brush and floss your teeth at least twice times a day or after the meal should remove leftovers. You also need to provide foods that are good for your teeth like fruits and vegetables, whole grain and dairy products like cheese and milk into your diet.
Note: the efficacy of the treatment can vary depending on each patient's condition.
For more information please contact:
I-DENT DENTAL IMPLANT CENTER
Dental Clinic - Ho Chi Minh City The Army Navy Swimming Pool
Building 19V Nguyen Huu Canh Str, Ward 19, Binh Thanh District, HCMC
Dental Clinic - Ho Chi Minh City An Dong
Building 193A-195 Hung Vuong Str, Ward 9, District 5, HCMC
Phone: +84 38 33 68 18
Hotline: +84 94 18 18 618
Viber us or WhatsApp: +84941818618
Website: http://www.identdentalimplantcenter.com